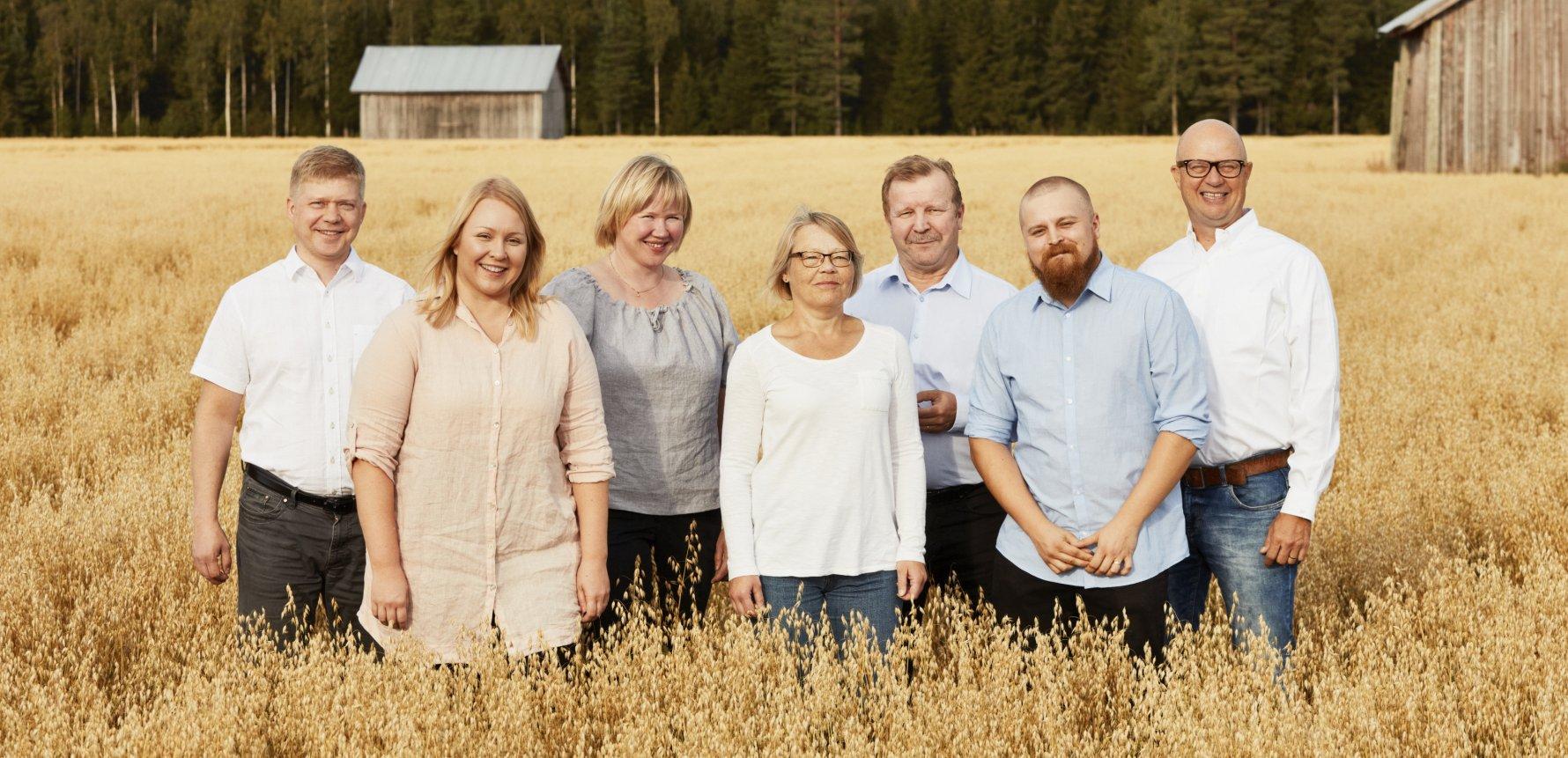 Story
Our family mill, the northernmost oat mill in the world, is located in Utajärvi, northern Finland, at the 65th parallel north. It is one of the northernmost areas in the world where oats can be grown.
Our grandfather Armi was in the milling business his whole life. In 1962, he founded his own mill. His four sons turned this small, local mill into one of the five largest commercial mills in Finland. Now we, the third generation, are continuing the family business and keeping the oat tradition alive. And we have plans for international markets, too.
Good taste is one of the signs of quality; purity is another. For us, gluten-free oats also mean purity since oats are naturally gluten-free. Our brand-new oat mill was completed in 2019 and it is one of the rare oat mills to be dedicated exclusively to processing gluten-free pure oats. We want this unique ingredient to remain pure throughout the chain to ensure that it can be enjoyed by as many people as possible.
Oats flourish in the pure and harsh nature of the north a lot better than many other cereal crops. Short, intense summers nurture oats, and cold winters efficiently repel pests. These special conditions give our oats a look and taste like no other. A larger, paler flake that just tastes different. Better, if you ask us. But you definitely should try for yourself.
The cultivation of oats is a long-standing tradition in our region. We all have been raised on oatmeal, so we know everything about oats. Welcome to the new frontier in oats.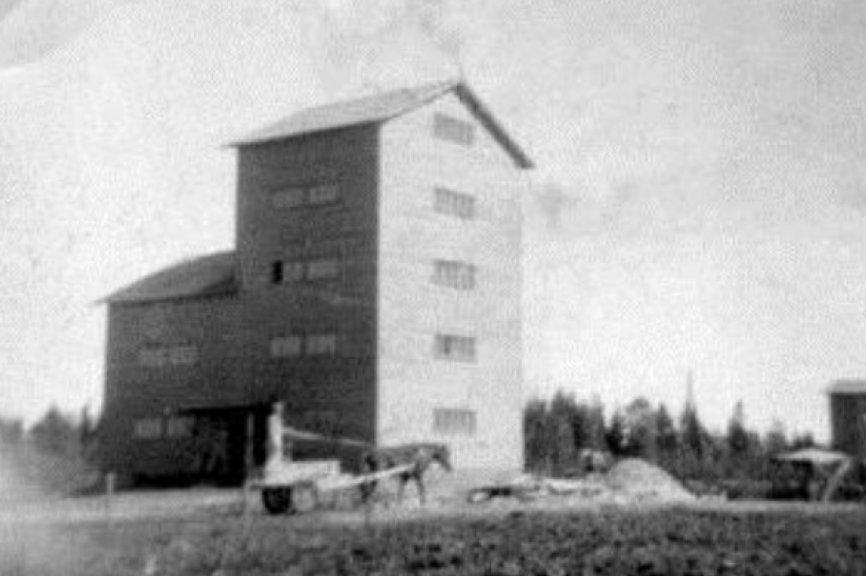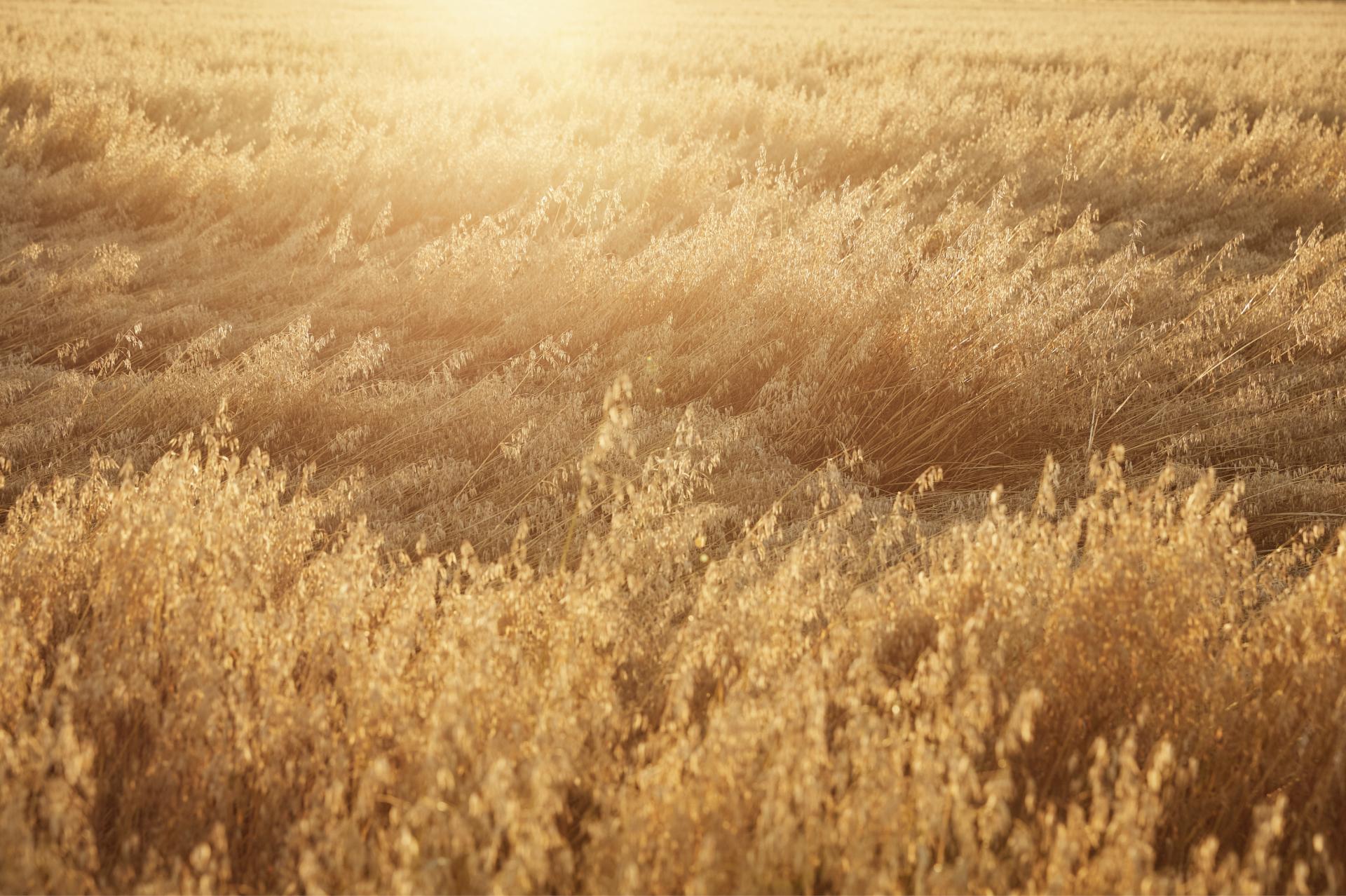 What makes our oats unique
Gluten-free
Oats do not contain gluten; they are naturally gluten-free. However, it is quite common that oats are cultivated and processed in facilities that also process other grains. This means that the official limit for gluten-freeness is exceeded. We want the best ingredient in the world to remain pure throughout the chain to ensure that naturally gluten-free oats can be enjoyed by everyone, including coeliacs and other persons following a gluten-free diet. Therefore, our brand new oat mill and contract farmers will be dedicated exclusively to gluten-free pure oats.
6–7 months of frost
Sub-zero temperatures help repel plant pests and diseases, resulting in reduced need for protective agents. Yet another reason to love harsh winters and listen to silence in the middle of the polar night.
Midnight sun
Although, summers here up north are short, they are very intense. Our midsummer days lasting up to 22 hours boost growth and give our oats their unique character.
Pure Finnish water
Oats need plenty of water. And summers in Finland are usually filled with rain. This means we do not have to waste clean drinking water on crops, even though, our land of thousands of lakes is famous for its ample supplies of some of the cleanest groundwater in the world.
Ecological mindset
Oats offer a versatile, plant-based option to any diet. Furthermore, they reduce environmental load and save natural resources. We put everything to use; no part of the oat goes to waste. Everything that does not end up on people's plates will be used as fodder and everything that is not used as fodder will be used as a source of energy at our own mill or for district heating for the residents of our town.
We want to keep nature in balance. Oats flourish at our latitudes and can be cultivated without difficulties from generation to generation. Furthermore, oats take care of the environment: they fix nitrogen from fields, utilise the moisture from the soil by their long roots and produce organic mass by transforming soil in a positive manner. Our oats come from as near as possible and only from farms we know.